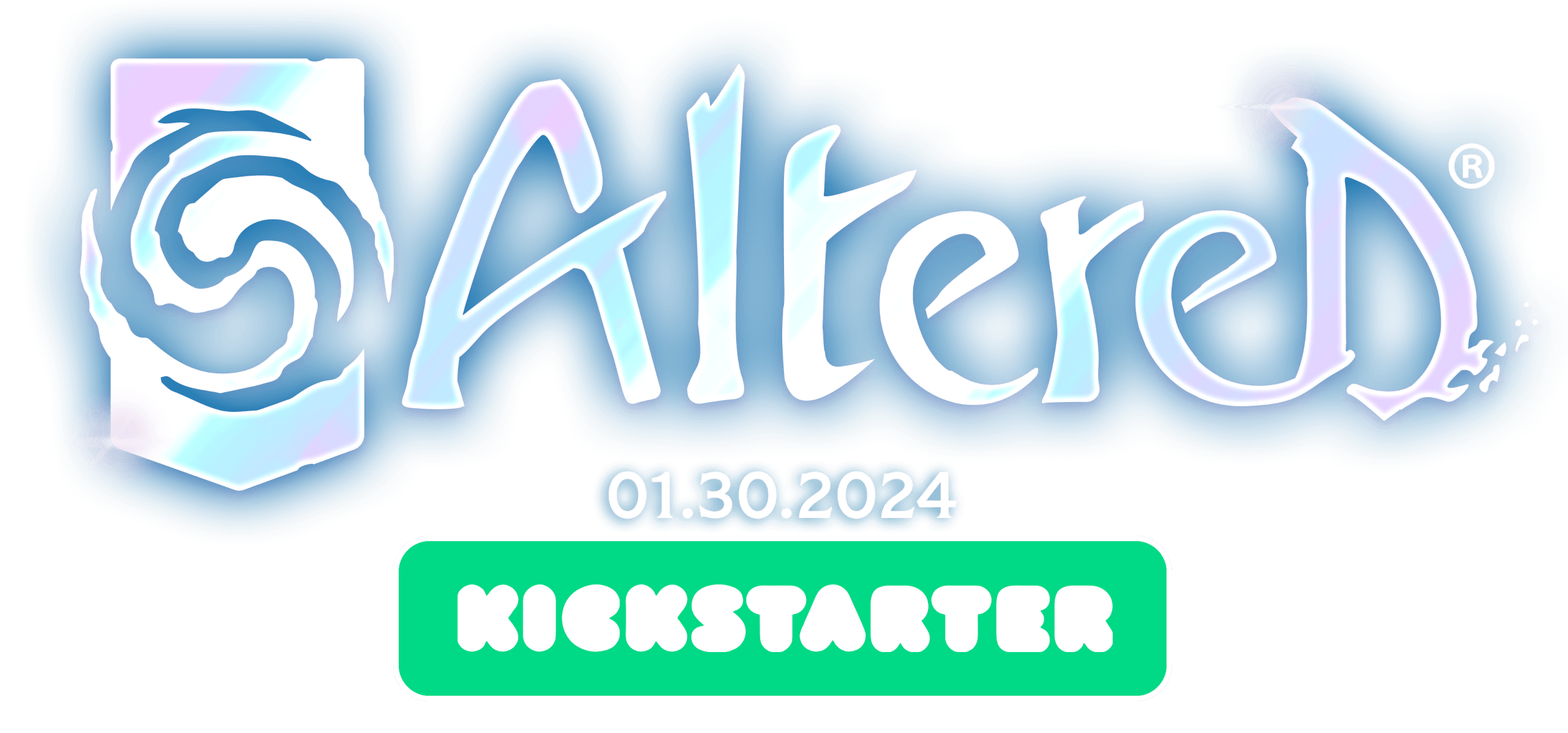 Stay up to date with our newsletter
Explore the Unexpected
For fans of trading card games, Altered could very well be a dream come true.
Project's timeline
Altered is an ambitious project that has chosen to take its time to offer you the best possible trading card game experience!
June 2020

The adventure begins

Establishment of the Equinox company by Régis Bonnessée and launch of the Altered project.

Aug 2023

Gen Con 2023 (USA)

Altered is publicly unveiled at Gen Con 2023.

2023/2024

The Altered Roadshow

A unique opportunity to discover Altered before everyone else in your nearest store and collect the very first promotional cards in the game's history.

Feb 2024

Kickstarter Campaign

Don't miss this golden opportunity to participate and enjoy the incredible benefits and exclusives we have prepared for you.

1 - 4 Aug 2024

Gen Con 2024 (USA)

Come join us at this grand pre-launch celebration! Gifts, surprises, tutorials, and competitive gaming will be on the agenda to introduce you to all aspects of the game.

Aug 2024

Official launch of Altered

Finally, the D-day has arrived; the game will be available in a large number of stores in Europe, North America, and beyond.
Testimonials
What others have to say about Altered?
"I'm almost in rapture with the concept of this[...] the concept is fascinating"

BoardGameGeek

"That just blows my mind."

Man vs Meeple

"Most games are blowing smoke when they call themselves revolutionary, but not this time."

Maindeck Dan
Register now
Register now to claim your Altered Username before anyone else and unlock your early adopter status visible to all when the game launches in 2024.
Claim your Altered Username